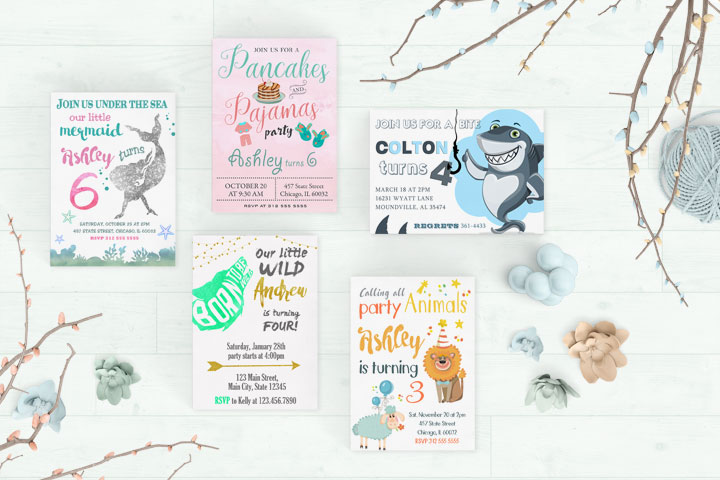 Could it get any cuter? Full of unique and creative details, theme birthday parties are always a fun and
exciting way to create lasting memories for your kiddo and your guests.
Let's Hula dance and bring Hawaii into your home with a Luau Birthday Party. Enjoy tropical treats and
fruity drinks, while building erupting volcanoes out of modeling clay or making your own necklaces out
of wooden beads.
Dive in and splash around with a Mermaid or Under the Sea theme birthday party, while treasure
hunting and eating starfish cookies.
Celebrate with an intimate Wild & Free Boho style party. Showcasing elements like dreamcatchers, floral
decorations, tepees, and fairy lights will create the perfect Bohemian birthday.
For your dino-loving little guy, Dinosaur theme birthday party is the way to go. Dino dig for dinosaur
eggs, dinosaur coloring, or T-rex piñata will keep the kiddos entertained.
Are you ready to bake and get creative in a birthday contest? Who is going to make, decorate and
present the cutest cupcake in a Cupcake decorating/ Cupcake wars Birthday party? This is a fun and
engaging party in which the kids can compete individually or in teams to come up with a sweet creation
that will showcase their creativity.
Another great way to celebrate your kid's special day is the breakfast/brunch birthday party. You can
make this happen with a Donut or Pancake & Pajamas theme party. Create a breakfast buffet where
your little one and all your guests will have fun building their own donuts and pancakes.
Transport everyone into a magical world, with a Unicorn or Fairy theme birthday party or wonder into
the woods with a Woodland/Lumberjack party bash.
The possibilities are endless! Let us help you give your guests a little preview of what to expect with a
beautiful birthday invitation tailored to match your theme.